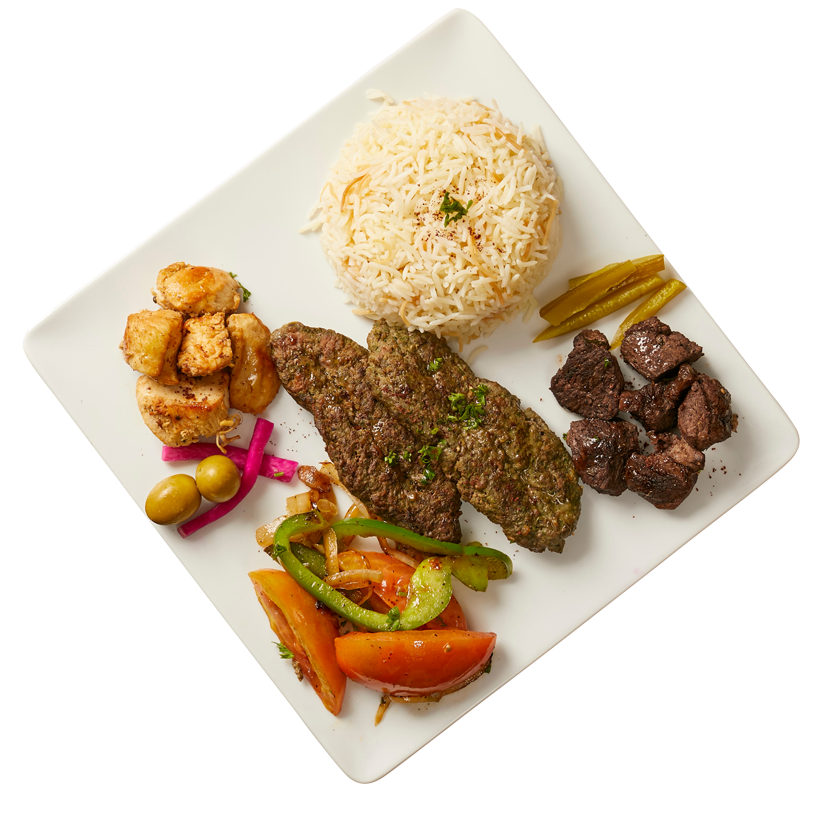 We offer easy-to-share buffet style dining for any occasion. Whether it is an office lunch or a study group snack we've got what you need. 
For custom or extra-large (over 50 people) orders, please provide 48-hours' notice. Standard catering menu items can be ordered  the same day.
100.00
Lots of half sandwiches! Choose any combination of Chicken Shawarma, Beef Shawarma, or Falafel.
100.00
Plates for a crowd! Choose any combination of Chicken Shawarma or Beef Shawarma. See plate descriptions on the main menu.
60.00
Choose one: Hummus, Baba Ganoush, Labne or Mixed Greens Salad.
Catering Order
Start your catering order by filling out the form below.
REWARDS
Sign up to get great offers and be rewarded.
GIFT CARDS
Sign up to get great offers and be rewarded.
Thank you Ahmed. It was the best Crepe that I've ever eaten in my entire life. This place is awesome! Highly recommended!
— Saad A
Best Shawarma around, if you're from out of town and you want to try something that will hit the spot, Chicken shawarma sandwich or beef shawarma is the way to go!!
— Chris D.
Favorite Lebanese food in DC!! The shawarma and beef/chicken steak are so delicious. The portion is big! Try combo. Enjoy!
— Rayan B.
Excellent food and service. Great late night spot.
— Reggie F.
This place gets 5 stars. We were in DC for 2 nights and we went twice. Check out the specials menu or the mixed grill. The food is amazing. Would happily go again.
— Tony C.
Love this place. Great late night food. Lots of selection between ethnic and American. In love with their steak and cheese... Even over the falafel and gyro.
— Deepak J.
Great food. Amazing serving size. Loved the wall with currency from all over the world...
— Muhammad M.
I tried avoiding Georgie's for a while, because I thought that people were overselling it.
They were not.
Best shawarma in the area, hands down.
— Abdullah A.
Best shawarma in the US 🙂 thnx guys
— Samo A.